Invisible Monsters and Tomato Soup (2021)
A documentary about quarantine dreams. Co-directed with Meghan McDonough and Stevie Borrello.
SCREENINGS

ANNY (Animation Nights New York), 2021
Bushwick Film Festival, 2021
ANIMA (Córdoba International Animation Festival), 2021
Walla Walla Movie Crush, 2021
AFI Docs, 2021
Animatricks, 2021
Fest Anca, 2021
Girls in Film x The Other Art Fair, 2021

PRESS

It's Nice That, Invisible Monsters and Tomato Soup documents 20 people's weird pandemic dreams, 2021
CBC Radio, Why this artist animated people's weird pandemic dreams, 2021
Director's Notes, Take a Surreal Trip Through Our Collective COVID-19 Dreams in Intimate Animation 'Invisible Monsters and Tomato Soup', 2021
The New Yorker, The Mysteries and Motifs of Pandemic Dreams, 2021
Stash Media, "Invisible Monsters and Tomato Soup" or How I Learned to Love Dreaming During COVID, 2021
Zippy Frames, Invisible Monsters and Tomato Soup by Meghan McDonough, Stevie Borrello and Marcie LaCerte, 2021
Coxswain's Chicken Kitchen (2020)
A deranged man advertises his delicious chicken.
Sick 'n Wrong Film Festival, 2021
Davis Feminist Film Festival, 2021
Fest Anca, 2021
Toronto Animation Arts Festival International (TAAFI), 2021
Malt Adult, 2021
Girls In Film, 2020
Summer of Love (2017)
A girl goes out in the summertime looking for love.
International Animated Film Festival ANIMATOR, 2021
Cartoon Brew Pick of the Day, 2018
Vimeo Staff Pick, 2017
Animation Nights New York (ANNY), 2019
GLAS Animation, 2018
Ae Film Fest, 2018
Locomoción Experimental Animation Festival, 2017
Lush Creative Showcase, 2017
Ladies With Lenses Screening, 2017
Malt Adult, 2017
Square Lake Film Festival, 2017
Istanbul Comics and Art Festival, 2017
Rimonim Art Gallery, 2017
Explained, Season 3
I worked as a motion designer for season three of Explained on Netflix.
More coming soon!
The Early Web (2019)
What's so great about the early internet? Co-produced with Meghan McDonough.
Featured on Quartz.
Giphy - Vaccine Spring (2021)
Created for Giphy Clips. I was inspired by getting my COVID vaccine and seeing all the flowers outside.
NPR - The Marshmallow Test (2018)
Is your personality fixed, or can you change who you are? Created for Invisibilia.
Asian American Film Thing (Caveat), 2019
Video Consortium, 2019
Ottawa International Animation Festival, 2018
Great Big Story - Everything you wanted to know about animal farts (2020)
An animated exploration of Dani Rabaiotti's book Does It Fart? A Definitive Guide to Animal Flatulence.
Behind the scenes, and my storyboard process below:
The School of Life (2018)
An Afternoon Rippling (2019)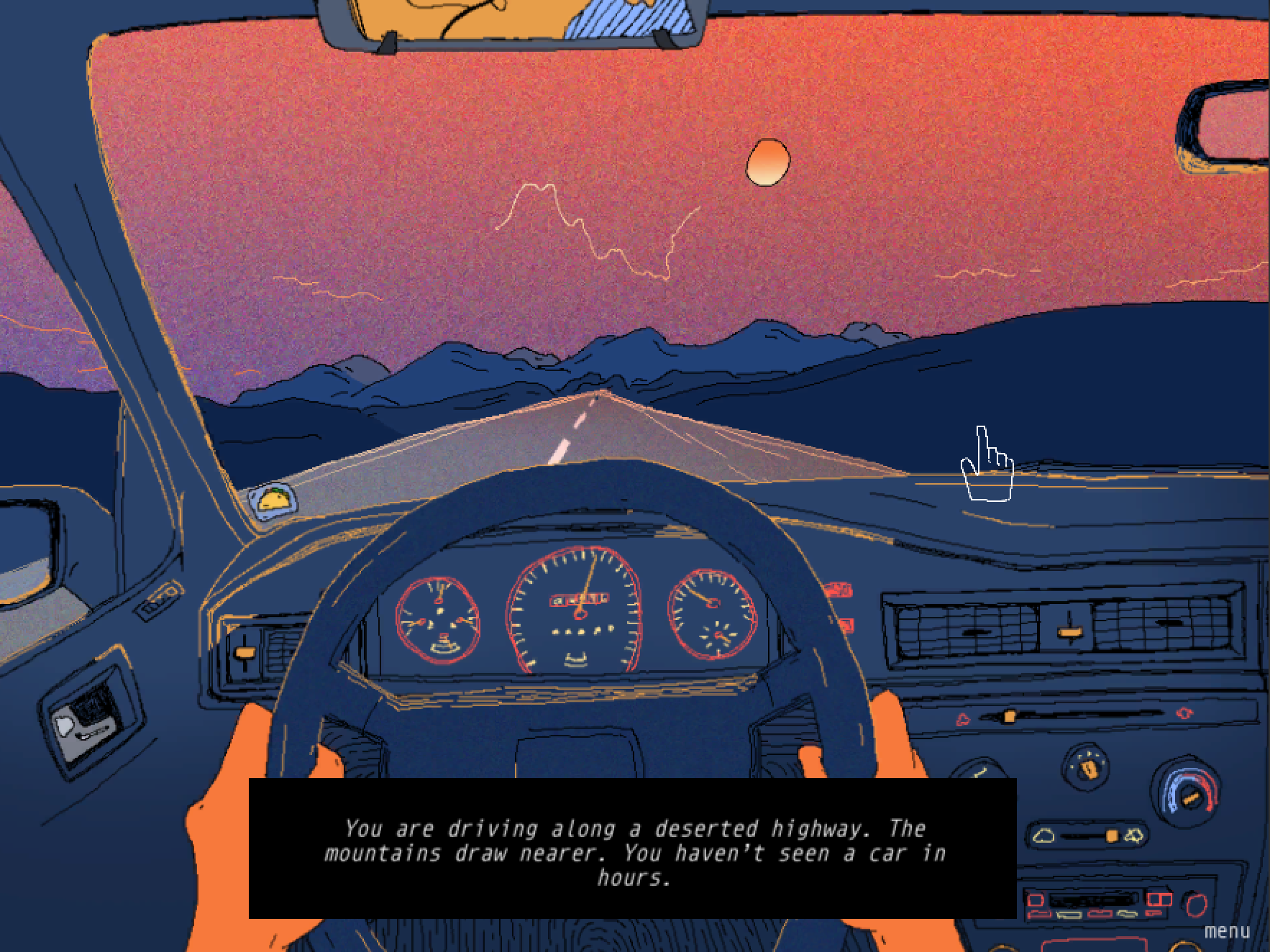 A text-based 2D adventure game. Play it now!
On Cultivating Chaos (2019)
A personal theory of aesthetics, created for the Light Grey Art Lab Residency.
Social Media Bio Generator (2016)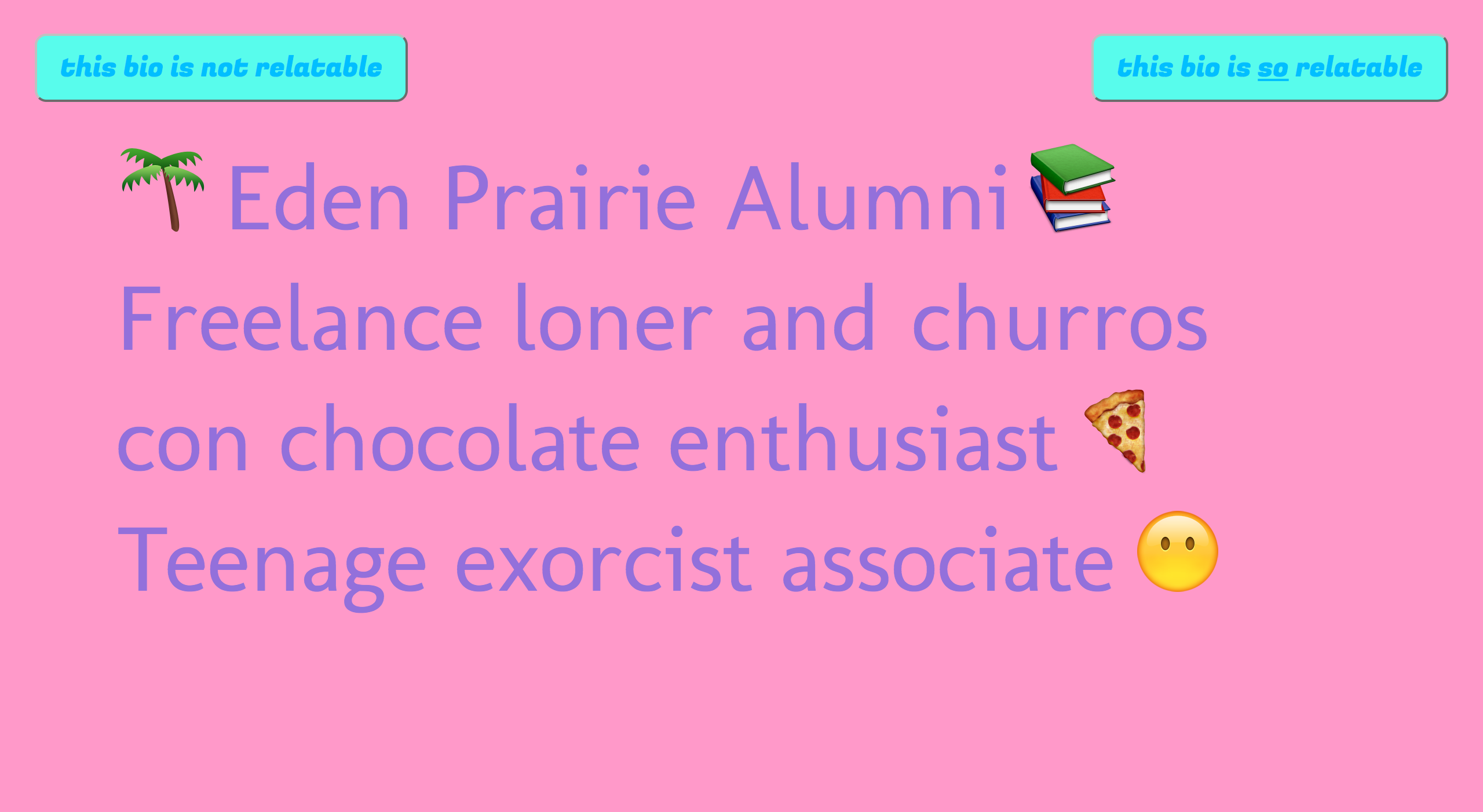 In need of a new description for your favorite social media profile? Generate your own three-part bio here!!